What You Should Know About Construction Equipment Suppliers
Are you leading a high-end infrastructure project somewhere in UAE and want to finish it efficiently, maintaining all safety norms? Are you planning to get involved in such a project in a couple of months? One of the primary ingredients for the success of an infrastructure project is the standard of the construction equipment employed at the location. The rational measure you should take is talking to a reputable construction equipment supplier and discussing the objectives that are required to be fulfilled. Here are some of the essential things you should know about construction equipment suppliers.
They Offer Warranty on All Machineries
Buying construction machineries without any warranty means you could be duped in terms of quality and efficiency level. It is extremely significant to know whether the construction supplier provides a warranty with the equipment it sells or not. When you receive the warranty, you are sure that if the machine breaks down within the warranty period, then the supplier would fix it free of cost, or could replace it, as per the terms and conditions of the deal.
They Hold a Strong Portfolio
The supplier should have a good profile of selling various construction equipment to different clients across UAE. It is wise to dig through the official website of the supplier and get more details about the portfolio it has. You would know, to an extent, about the clients with which it has made deals and delivered machineries on specific projects.
Offers a Modern Range of Machineries
The inventory of the supplier should be particularly interesting. It must have an illustrious stock of construction equipment that are highly sophisticated with all sorts of modern features. They should be advanced by contemporary global terms. Tackling efficiently a wide spectrum of construction projects requires using to-notch technologies. The supplier must have the expertise of delivering clients such machines that prolifically manage and complete all principal aspects of a project, irrespective of its scale.
Affordable Rates
Suppliers that provide construction machines with competitive price tags should be approached. You would have a better grip on the budget you have to allocate for the machineries. Also, the machines of a top supplier require a lesser amount of expenses for maintenance.
Technical Support
Enquire about the nature and extent of technical support you can expect from the supplier in case one of their machines doesn't function as desired.
Buy Trusted Generators
You can buy diesel generators in UAE from a good, stable brand of supplier at an affordable cost.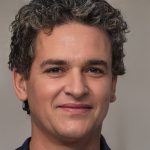 Skateboarder, dreamer, hiphop head, Eames fan and fullstack designer. Doing at the crossroads of aesthetics and computer science to develop visual solutions that inform and persuade. I work with Fortune 500 companies and startups.